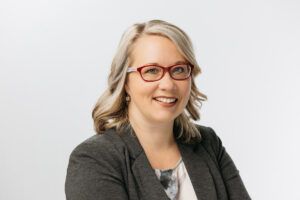 Tammy Borowiecki
Designations:
Arbitrator (Q.Arb), Mediator (C.Med)
The Resolution Group
Contact:
780-669-0941 Ext 101
Edmonton
Services Offered
Mediator, Conflict Management Coach, Consensus Decision Making Practionner, Divorce & Separation Mediator, ADR Negotiator, Restorative Practices Facilitator, ADR Trainer/Instructor
Location Availability
Online, Central Alberta, Edmonton Area, North Eastern Alberta, North Western Alberta
Sectors of Practice
Civil Claims, Community, Corporate & Commercial, Education, Employee Assistance Programs, Family / Eldercare / Parent & Teen, Family Business, General Practice, Group Facilitation, Healthcare, Insurance Claims, Landlord & Tenant, Non-profit Sector / Societies, Real Estate, Wills & Estates, Workplace
---
Biography
As an ADR practitioner and consultant, Tammy provides mediation services in the Edmonton area for workplace, organizations and family. She also works with individuals and groups to facilitate decision making and conflict management. She is active on the Civil Court Mediation Roster, instructs for the ADR Institute of Alberta (ADRIA), and provides conflict management training in the workplace.
Prior to entering the world of conflict management, Tammy was involved in marketing, advertising, media buying, consumer behaviour analysis, and project management. She also brings diverse experience from her work with corporate and commercial enterprises, small and family businesses, tech startups, property management, non-profits, and multi-cultural societies.
ADR philosophy: I am a firm believer that the qualities of effective communication and clear conflict resolution skills can have far-reaching benefits not only financially for businesses but also in personal fulfilment and success. I use an Interest-based mediation model to help individuals gain understanding and insights supporting them to resolve their issues.
---
ADR Training & Qualifications
*Certificate in Conflict Management (Alberta Arbitration & Mediation Society)
- Interpersonal Conflict Resolution
- Interest Based Negotiation
- Interest Based Mediation
*Certified Workplace Mediator (Mediation Training Institute International)
*Certified Trainer of Managing Workplace Conflict (Mediation Training Institute International)
*Certificate in Arbitration (ADR Institute of Alberta)
*Restorative Practices (ADR Institute of Alberta)
*Separation & Divorce Mediation: Case Development & Screening; Parenting Plans & Child Support; Spousal Support & Division of Assets (ADR Institute of Alberta)
*Conflict Coaching (ADR Institute of Alberta)
---
Other Professional Qualifications
BCom, University of Alberta
Adult Facilitation, UofA Faculty of Extension