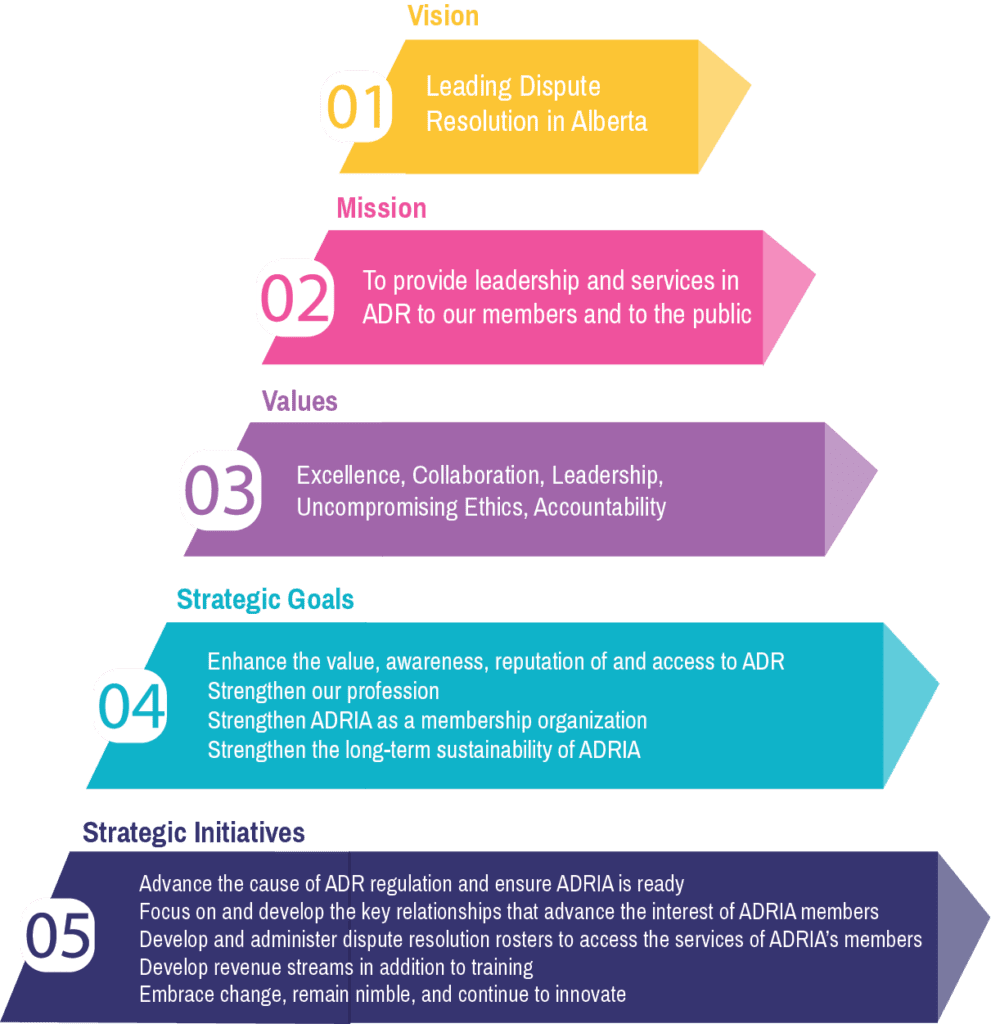 Our Vision:
Leading Dispute Resolution in Alberta
Our Mission:
To provide leadership and services in Alternative Dispute Resolution (ADR) to our members and to the public.
Our Values
Excellence
We challenge ourselves to deliver the highest quality programs and services. We stay abreast of new ideas and developments and seek out changes and innovations that help us continuously raise the bar in everything we do.
Collaboration
We value different views and ideas and believe that by working effectively together and with others we can reach our goals. We embrace the opportunity to explore mutual interests and new relationships. We welcome opportunities to leverage out resources through partnering.
Leadership
We will promote new and important directions and opportunities for our profession and our organization, even though the path may be difficult. We recognize that it is only through trying new ideas and learning from our failures that we can grow and move forward.
Uncompromising Ethics
We treat others with honesty, openness, fairness, and respect in every situation.
Accountability
We steward our resources with diligence and care. We honour the commitments we make to others.