ADRIA is governed by a Board of Directors and has adopted a set of by-laws, registered on the incorporation of the Institute on May 14, 2012. The Board consists of up to nine individuals who are elected by and from the membership. The Board also includes an elected representative from the ADRIC Board, and often a Past President. An Executive consisting of a President, Vice President, Treasurer and Secretary is elected by the Directors and announced at our Annual General Meeting.
2023-24 Board of Directors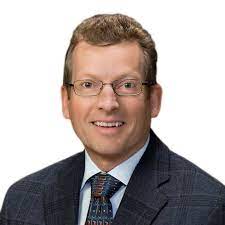 President:
Stephen Carter-Edwards
Stephen Carter-Edwards, P. Eng., JD is a hybrid litigator and solicitor in Gowling WLG's Calgary office, practising in the area of commercial litigation and contract drafting. His practice focuses on construction law including builders' liens, surety, insurance, bidding, delay claims and other construction disputes; defending claims, civil enforcement and drafting owner-consultant, owner-contractor and subcontractor agreements, and various other construction contracts depending on the project delivery model.
read more
Prior to his legal career, Stephen had a successful engineering consulting practice. Known for being reliable, his attention to detail and applying creative approaches to the dispute resolution process, Stephen has appeared before all levels of court in Alberta, including the British Columbia Supreme Court and the Saskatchewan Court of Queen's Bench. He has also been involved in several mediations and arbitrations and has completed the ADRIC-RICS Certificate in Adjudication.
My goal in being a director of ADRIA is four fold: assisting ADRIA in becoming a Nominating Authority for the adjudication process contemplated by the new Prompt Payment and Construction Lien Act; participation and providing equity, diversification and inclusion within ADRIA and the ADR space; innovation; and business development. If elected, during my term on the board I am looking forward to working with the current and new board members as well as the ADRIA staff to advance these goals. The success of my term would be measured by the amount these goals are accomplished, all well hopefully meeting many ADRIA members in person at future events while we depart the virtual meeting world.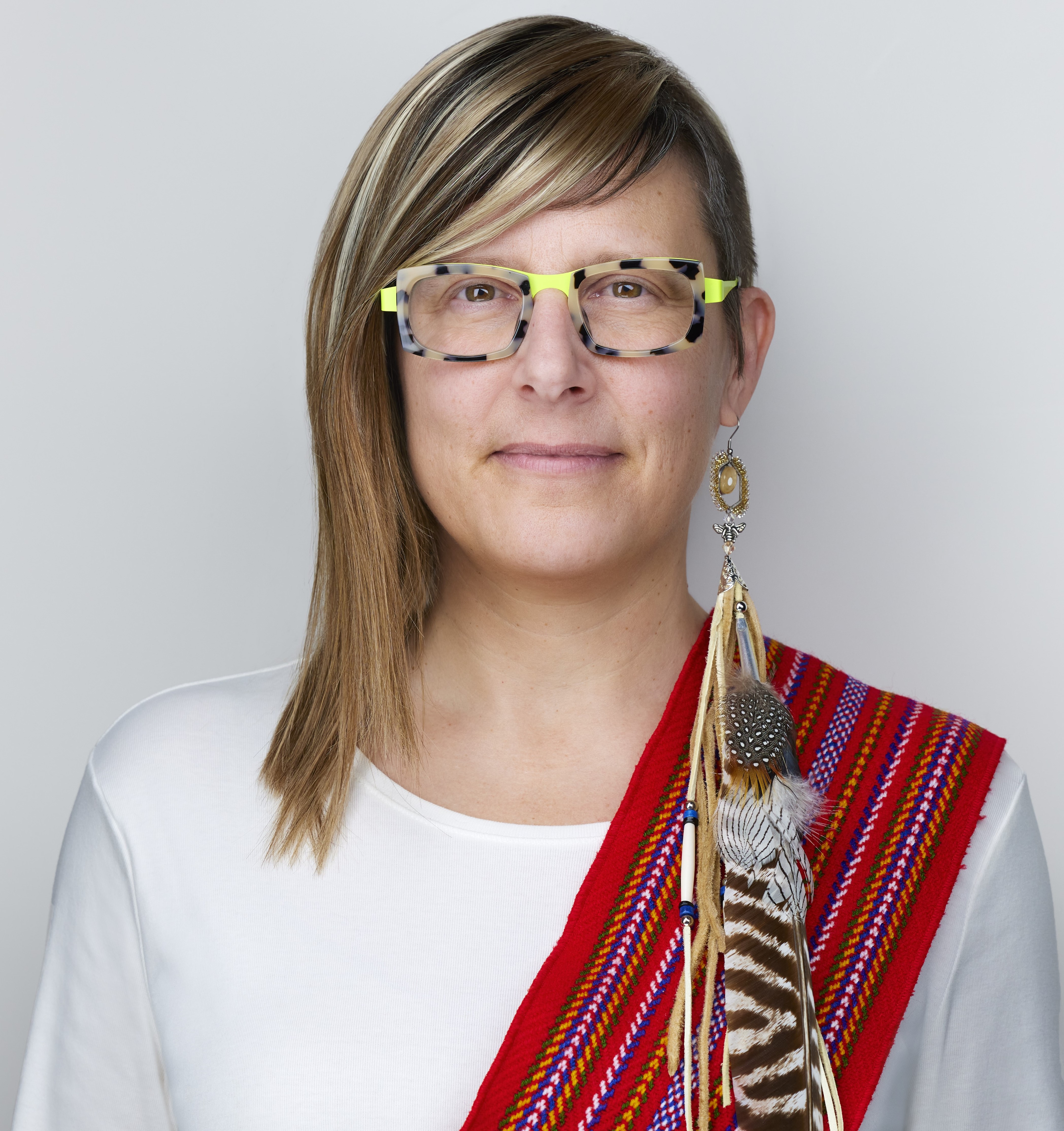 Vice President:
Andrea Menard
Andrea Menard, she/they/ᐃᐧᔭᐋᐧᐤ wiyawâw, a distinguished lawyer and academic, has made significant strides in bridging the divide between indigenous traditions and modern legal practices. Having attained both an LLB and LLM, she is currently pursuing her PhD. Menard identifies as Métis, with familial roots in the former Red River Settlement on Treaty 1 territory and the North Dakota area. She is also of English, French, and Scottish heritage and is considered a white-coded Indigenous person. Her membership to the Métis Nation of Alberta underlines her strong connection to her Indigenous heritage. In 2023, she received recognition as one of the Top 5 Most Influential Lawyers by CIO Times, a testament to her impactful work within the legal sphere.
read more
In her role as the Lead Educational Developer at the University of Alberta's Centre for Teaching and Learning and Office of the Vice Provost, Menard holds a critical role in the Indigenization of academic spaces. Her transformative work is grounded in the application of Indigenous ethics, teachings, practices, and laws. Leveraging over 25 years of experience working with Indigenous Nations, Menard expertly guides professionals on how to foster relationships with local Indigenous communities and to Indigenize and decolonize decision-making, pedagogies, and practices. As a sessional instructor at the University of Calgary's Faculty of Law and Osgoode Hall Law School, she has also introduced innovative courses centered on Indigenous laws and reconciliation. Beyond academia, Menard's influence extends to legal professionals through her contribution in designing mandatory online courses focusing on Indigenous cultural competency for the Law Society of Alberta and the Canadian Bar Association. In 2022, she was named the Top 25 Most Influential Lawyer for Canadian Lawyer Magazine and Best in Law across Canada, New Zealand, and Australia.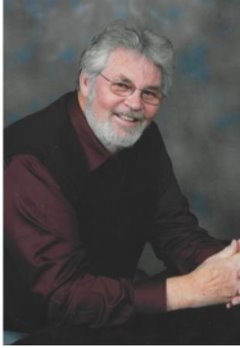 Treasurer:
JB Isaacs, C.Med, C.Arb, C.Med-Arb
JB has been a members cine 2000 and today practices ADR as a Chartered Arbitrator, Chartered Mediator, Chartered Med-Arbitrator and Conflict in the Workplace Consultant as the principal and managing Director of the Sage Institute of Calgary, a business-consulting firm with a dispute resolution practice (Negotiation, Mediation and Arbitration) and Organizational Behaviour and Design services (Analysis and training).
Read More
JB has watched ADRIA grow from the Alberta Arbitration and Mediation Society into the professional organization it is today, representing the ambitious standards we all share and support in practicing ADR.
As a director it is my wish to continue to support and assist the organization in representing the members while pursuing a self-regulating profession of Alternative Dispute Resolution in Alberta and Canada.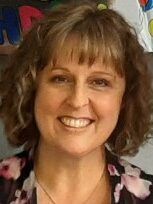 Secretary:
Cindy Imppola, Q.Med
I am a Qualified Mediator and Human Resources Professional. With over 29 years of experience in Human Resources both in private and public sector organizations.
read more
My areas of experience include but are not limited to: workforce planning, talent management, classification, organizational effectiveness, grievance management, training and development, disability management, collective agreement bargaining, negotiations, dispute resolution, mediation, investigations, and employee relations.
I completed my Bachelor of Management with a focus in Human Resources and Industrial Relations at the University of Lethbridge. Early in my career I learned conflict is a natural part of workplace relationships and most of these "hiccups" are able to be resolved by supporting open communication between the impacted parties. It has therefore been my honor to date to facilitate and coach employees to have these important tools to communicate, and to navigate their own conversations.
My interest in furthering ADR practices is that it become a part of proactive workplace initiatives that are both restorative where needed and preventative where possible and yes, both are possible.
Another significant aspect of my life is volunteering. I have served on non-profit Boards since 2007. My experience here has been to support policy development, governance processes, strategic planning, Board recruitment, evaluation and ad hoc committee work. At this time, I would like would like to shift my focus and contribution to support Human Resources and ADR, two professional areas that I have and continue to grow in.
If elected to serve with ADRIA as a Board of Director, my goal is to contribute by serving on working groups committed to actioning strategic objectives that move ADR forward.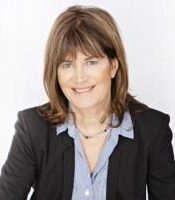 Past President
Barbara McNeil, C.Med, Q.Arb
Barbara is a chartered mediator, integrity commissioner, facilitator, and adjudicator. She's a certified ombudsman and trained in workplace assessment and investigation.
read more
For over thirty years, she's helped people find resolution for their tough problems. Barbara was a hearing commissioner with the Alberta Energy Regulator from 2013 – 2017, adjudicating and mediating oil and gas issues. She has a Bachelor of Science in Agriculture and a Masters in Public Administration.
Barbara's work takes her throughout Alberta, where she meets wonderful people and gets to see our province's beautiful landscapes. With more enthusiasm than talent she enjoys skiing, tennis, golf, sailing and competitive bridge.
ADRIC Representative:
Dora Dang, C.Med, C.Arb, C.Med-Arb
Dora is a Chartered Arbitrator (C. Arb.), Chartered Mediator (C. Med.), Chartered Mediator/Arbitrator (C.Med-Arb) Certified Divorce Financial Analyst (CDFA), Registered Family Mediator of Alberta (RFM) and Commissioner for Oaths in and for Alberta.
read more
Dora has over twenty-five years of experience working with the public, corporations, professional associations, not-for-profit, and government (police agencies, correctional agencies, educators and medica health professions).
Dora acquired the skills and experience required to obtain her Chartered Mediator (C. Med.), Chartered Arbitrator (C. Arb.), and Chartered Mediator-Arbitrator (C. Med.-Arb.) designations.
Dora is the founder and owner of her own firm helping clients reduce the anxiety and stress often experienced during the divorce and separation process. Dora believes that ADR provides the parties with the opportunity to develop insight into their own dispute resolution style and possible contribution to unproductive interactions. To-this end, Dora collaborates and negotiates bi-lateral, and tri-lateral agreements with people in conflict. She assists parties in handling issues with others, and practises conflict-coaching techniques and skills with them including self-reflection and conflict skill building exercises.
Dora strives to empower couples going through divorce to make decisions and form agreements outside the courtroom through arbitration and or mediation. Dora has dedicated her life's work to create a safer community and enhance access to justice and dispute resolution.
Dora is a proud Calgarian and in her leisure time, you might find Dora chilling with family and friends or nurturing her inner "foodie" at a Calgary restaurant.
Director and Governance Committee Chair: Vacant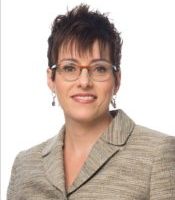 Director:
Sharon Roberts, Q.Arb
Sharon is a Partner at Field LLP in Edmonton, where she practices in dispute resolution oriented litigation and as a Qualified Arbitrator.
read more
She assists parties primarily in occupational health and safety, commercial, contract, real estate, construction, municipal, indigenous, employment and environmental matters.
As an arbitrator and member of the ADR Institutes of Alberta and Canada, Sharon enjoys working with parties to ensure fair, transparent processes and procedures yielding a final result that will enable them to bring closure to conflict. Sharon is also a Certified Psychological Health and Safety Advisor and an occupational health and safety legal practice, in which she advises and represents clients in Alberta, British Columbia, Saskatchewan and the Northwest Territories.
Sharon volunteers as the Board Chair of the Alberta Lawyers' Assistance Society (Assist) and limps along as Board Secretary to her young sons' community hockey league. She is a heart-led mentor, passionate animal rescuer, disability and mental health champion, runner and writer. Sharon is schooled in humility, is fiercely compassionate and suffers from periodic misanthropy. She tries her best, eats nut butters by the spoonful and loves her kids to bits.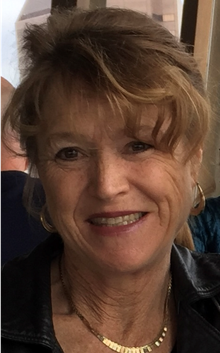 Director:
Jill Mason
Jill is a retired lawyer with over thirty years at the Alberta Bar. The emphasis of her career was working with administrative tribunals to promote dispute resolution by agreement between the parties. This entailed both conducting mediations in the capacity of settlement officer as well as senior management responsible for the development and implementation of progressive programs of dispute resolution.
read more
Jill continues to mediate regularly with the provincial court civil claims program. She also holds the position of Chair with the Alberta Horse Race Appeal Tribunal.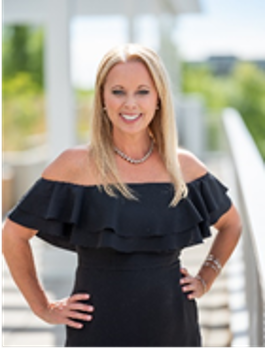 Director:
Lauren Bartlette
Lauren is Senior Project Manager, Strategist, Planner and Facilitator with over 25 years' experience consulting on municipal processes, strategy, conflict resolution and stakeholder engagement. 
 She brings to the table a unique blend of skills as an Urban Planner, Mediator, Negotiator and Arbitrator, Prosci Change Management practitioner, Organizational and Systems Coach, IAP2 trained Engagement Practitioner, as well as Queens' certified in Strategy.  
read more
Lauren's advanced understanding and focus on strong facilitation, engagement, and communication enable successful and collaborative projects for her clients. With her valuable experience mediating at the Alberta Provincial Courts and being on the Municipal Affairs Conflict Resolution Roster, Lauren tends to be involved with projects that involve multiple stakeholder groups or that have the potential to become highly contentious.  
Municipal governance is Lauren's area of focus and passion, and she remains current in the field by preparing course work and teaching elected officials in the Elected Official's Education Program, project managing unique planning projects such as the Black Diamond and Turner Valley amalgamation and working at the provincial level to offer conflict resolution services as mandated through the IDP and ICF processes.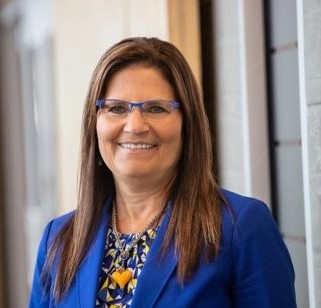 Director:
Coreen Roth, Q.Arb
Results-driven professional with over 25 years of comprehensive human resource and financial management experience. As a member of senior management teams, she has built strong relationships, with the ability to focus on both the strategic and operational sides of a business. She is a leader with personal integrity, high ethical standards, strong communication, negotiation and influencing skills, as well as an innate ability to help individuals and organizations solve problems and make sound decisions.
read more
Her experience is varied and includes negotiations/mediation/arbitration, human resource management, strategic planning, operations management, policy design and administration, budgets and forecasting, financial analysis, risk management, project management, and change leadership.
Educational achievements include an MBA in Project Management and Graduate Diploma in Management from Athabasca University, Conflict Management Certificate from the University of Calgary, Human Resource Management Certificate from the University of Calgary, Bachelor of Management Degree from the University of Lethbridge, and a Diploma in Business Administration from Lethbridge College. She also holds three professional designations – Chartered Professional in Human Resources (CPHR), Chartered Professional Accountant (CPA-CMA), and a Qualified Arbitrator (Q. Arb.).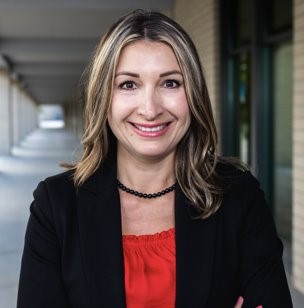 Director:
Leda Stawnychko, Q.Med
Dr. Leda Stawnychko is an Assistant Professor of Strategy and Organizational Theory at Mount Royal University's Bissett School of Business. Her research interests include leadership effectiveness and development, organizational performance, and transformative learning.
read more
Leda was born and raised in Monterrey, a cosmopolitan Mexican city located in the north known as "the city of mountains" because it is nested in the Sierra Madre Oriental mountain range. Before joining Mount Royal University, she spent over 25 years in the private, public, and non-profit sectors leading strategic projects locally and internationally.
Dr. Stawnychko has held ADR QMed and Practicing Mediator designations (ADRIC/ADRIA) and as a Family Mediator from the Alberta Family Mediation Society. Giving back to the community is one of her deeply held values. She uses her abilities as a private mediator to support members of the community undergoing difficult family transitions. She has also volunteered with the Community Mediation Calgary Society and the Canadian Immigrant Women's Association and supported the Institute for Public Administration of Canada as a board member.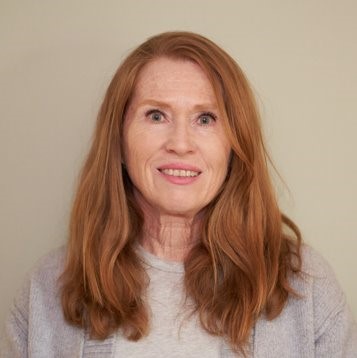 Ad-Hoc Director:
Larissa Brell
Larissa Brell has been helping people "be heard" for three decades. Her dispute resolution experience spans two continents and diverse environments – from the nationwide service organization Relationships Australia, to the Family Court of Australia, to the Civil Division of the Alberta Court of Justice, to Government of Alberta Resolution Services where she leads a team of accomplished family mediators.
read more
Larissa is a member of the ADR institute of Alberta and Canada, is an accredited mediator under the Australian national mediator standards system, is certified in EQ-I 2.0 and is actively developing an EQ leadership practice. She is passionate about advancing the cause of ADR regulation and her belief is that dispute resolution competencies can be, and should be, elevated and standardized – set by ADR practitioners, advocates, and academics directly.
In her spare time Larissa enjoys travel, family, gardening and a love of small critters.