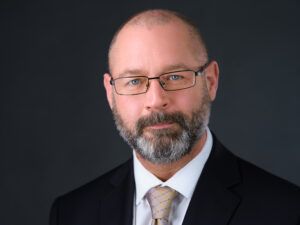 Paul Winfield FCIArb
Designations:
Arbitrator (Q.Arb), Mediator (Q.Med)
Paul Winfield Consulting Services Ltd
Contact:
905 301 9160
ADR Chambers, 80 Duncan Mill Road, 4th Floor
Services Offered
Arbitrator, Mediator, Construction Adjudicator
Location Availability
Online, Calgary Area, Central Alberta, Edmonton Area, North Eastern Alberta, North Western Alberta, Southern Alberta, Out-of-Province
Sectors of Practice
Construction / Engineering, Energy / Oil & Gas
---
Biography
Paul is an arbitrator and mediator with ADR Chambers. Paul is a Certified Adjudicator and Mediator in Ontario, Saskatchewan and Alberta, a Referee for the Ontario Ministry of Transportation and Ontario Road Builders' Association and a Mediator for the Tarion Dispute Resolution and Mediation Program.
With over 34 years' experience, Paul's whole career has been in the construction industry, where he has progressed from site to executive level on commercial developments, industrial, transportation and infrastructure, oil and gas, processing plants, airports, rail, civil engineering, and nuclear facilities. Midway through his career as a contractor's quantity surveyor, Paul transitioned to a Professional Quantity Surveying firm and represented owners on various infrastructure projects. Later in his career, Paul drafted and negotiated contracts, investigated and prepared claims on behalf of contractors and owner companies and has been successful as advocate in various adjudication files. Paul has also assisted counsel in forensic investigation, drafting and quantum services in arbitration, mediation and litigation files worldwide. He now applies his construction industry experience to his role as third-party neutral.
---
ADR Training & Qualifications
◊ ODACC Certified Adjudicator Training
◊ FCIArb – Accelerated Route to Fellowship in International Arbitration
◊ ADRIC-RICS Adjudication Training - Certificate in Adjudication
◊ ADRIC-RICS Adjudication Training - Adjudication Advocate Certificate
◊ Toronto Commercial Arbitration Society - Gold Standard Course in Commercial Arbitration
◊ ADRIC Qualified Arbitrator (Q Arb)
◊ ADRIC Qualified Mediator (Q Med)
◊ ADRIC-RICS Alberta Legislation Training
◊ University of Windsor ADR Workshop
◊ University of Windsor Dealing with Difficult People
◊ CIArb - A Guide to Arbitration Award Writing
◊ RICS Professionalism Module - DRS E Learning
---
Other Professional Qualifications
◊ Barrister at Law – Bar Vocational Course – Call July 2010 (England & Wales)
◊ Member of the Honourable Society of the Inner Temple
◊ LL.B. Law (Honors) England & Wales
◊ HNC Construction (Building & Quantity Surveying)