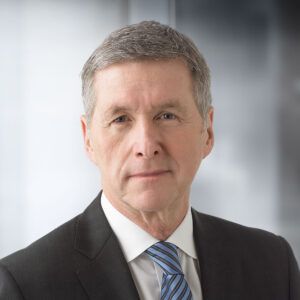 Keith Miller
Designations:
Arbitrator (Q.Arb)
Keith Miller Law
Contact:
403-681-9392
Services Offered
Arbitrator
Location Availability
Online, Calgary Area, Central Alberta, Edmonton Area, North Eastern Alberta, North Western Alberta, Southern Alberta, Out-of-Province
Sectors of Practice
Civil Claims, Construction / Engineering, Corporate & Commercial, Energy / Oil & Gas, Environment, Government, Land Use, Real Estate, Sports
---
Biography
I have been practicing law in Calgary since 1979. For almost the entirety of my legal career, I have acted for clients involved in complex energy and environmental matters, primarily before provincial and federal regulatory authorities, including the Alberta Utilities Commission, the Canada Energy Regulator (formerly the National Energy Board), the Alberta Energy Regulator (formerly the Energy Resources Conservation Board), and the British Columbia Utilities Commission.
I have also acted as counsel in complex, high-value arbitrations concerning power and oil & gas matters, including events of force majeure involving power generation facility failures; interpretation and resetting of commercial terms of contracts related to electric distribution service territories and distribution services; and disputes regarding energy commodity prices and price resetting mechanisms.
My professional experience covers a vast array of power and oil & gas matters, including regulation of electric and gas utilities (economic regulation and facility construction); construction and operation of power generation facilities in Alberta; regulation of the Alberta electricity market and oversight of potential market power; construction, operation and environmental regulation of oil and gas facilities (provincial and federal).
I have had detailed exposure to subject matter expertise that includes many economic, accounting, commercial and technical issues  – energy market structures; cost-of-service regulation – capital structure, return on capital, income tax methodology and treatment; regulation of market power; interpretation of commercial agreements and legislation; root cause analysis of generator failures; oil and gas reservoir engineering, geology, geophysics, and reservoir modeling; oil and gas well drilling and operational safety; emergency response planning; pipeline construction methods; pipeline maintenance, integrity and leak detection technology; geotechnology; hydrogeology; containment of fugitive emissions and odours, and plume dispersion modelling; potential effects of energy developments on the health of humans, livestock and wildlife; facility noise attenuation and abatement.
---
ADR Training & Qualifications
Qualified Arbitrator, Q.Arb, ADR Institute of Canada, Domestic Arbitration, 2016; Fellow of the Chartered Institute of Arbitrators, FCIArb, International Arbitration, 2016;
---
Other Professional Qualifications
Member of the Law Society of Alberta; Institute of Corporate Directors Designation (ICD.D)