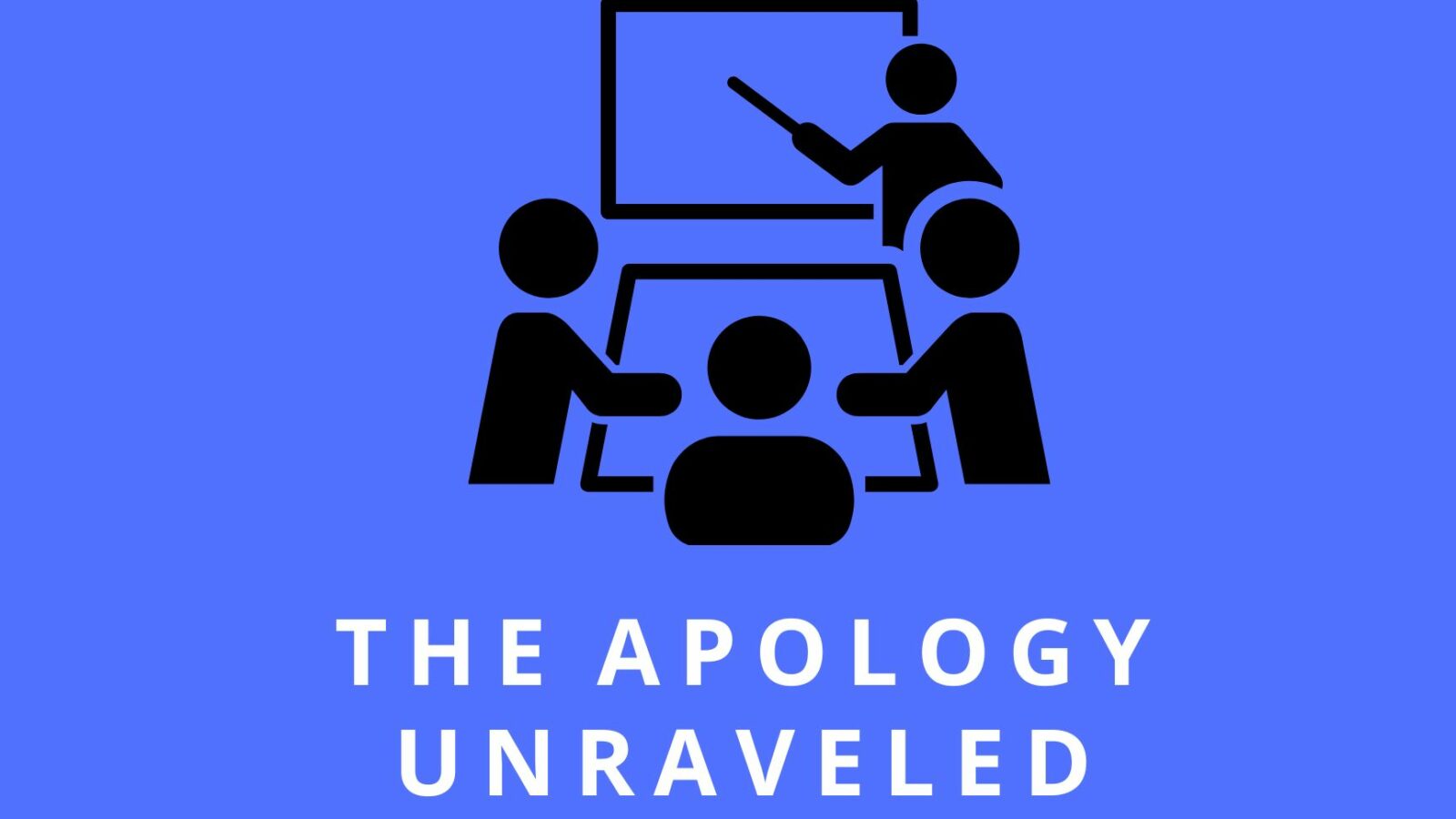 Train the Trainer – Session for Facilitators – The Apology Unraveled
In preparations for the complimentary workshop hosted on Conflict Resolution Day (October 19,2023), we invite event facilitators to participate in a session where the Conflict Resolution Day committee will share the 2023 workshop presentation along with instructions on working through the interactive exercises with participants.
The 2023 topic is:
The Apology Unraveled
Apologies don't have to be scary! They help resolve conflict and begin the healing process. Despite our best intentions in relationships, our words and actions may cross boundaries and create conflict – knowingly or unknowingly.
While apologies are challenging, there are generally two parties, different degrees of responsibility, and varying authenticity.
Join us for this interactive session where you will learn the components of an apology and couple it with skills learned in previous years — including jumping to conclusions, "I" statements, diffusing conflict, listening, and empathy.
To register follow the link below: