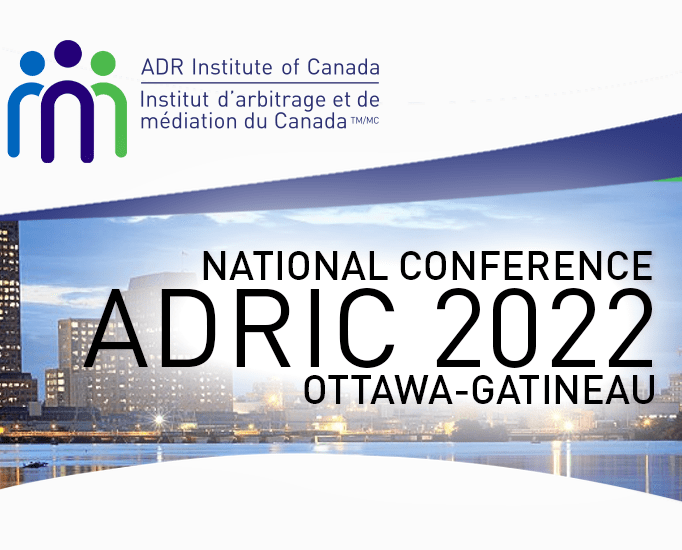 ADRIC 2022 NATIONAL CONFERENCE: A Brave New World Adapt, Innovate & Secure
ADRIC is bringing together leaders from the ADR sector, organizations and government from across the country to provide attendees with inspiring, innovative and interactive plenary and poster presentations, keynotes, hands-on workshops, comprehensive panel discussions and great networking opportunities.
[br][br]
The conference will be based on a three-tier sessions format, focusing on Arbitration, Mediation, and Special Interests. ADRIC is also in the process of scheduling keynote speakers, including Alexander Gay, Senior Litigation Counsel at the Department of Justice.
[br][br]
Other conference sessions include:
● Cyber Security – It Concerns You Also
● Trauma Informed Dispute Resolution
● Bridging the Changing Dynamics of ADR
● Dispute Resolution in the Federal Government
● Ombuds Services Among Indigenous Communities
[br][br]
Details & Registration: https://adric.ca/adric-2022-annual-national-conference/