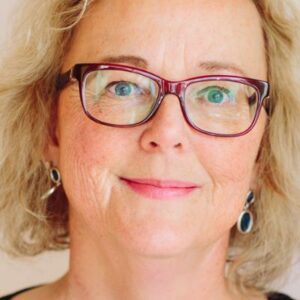 Michelle Simpson
Designations:
Arbitrator (C.Arb), Mediator (C.Med)
Simpson Law
Contact:
780-966-9226
Suite 1000 8215-112 Street Edmonton, AB T6G 2C8
Services Offered
Arbitrator, Mediator, Construction Adjudicator
Location Availability
Online, Calgary Area, Central Alberta, Edmonton Area, North Eastern Alberta, North Western Alberta, Southern Alberta, Out-of-Province
Sectors of Practice
Construction / Engineering, Corporate & Commercial, Family Business, Sports, Wills & Estates, Workplace
---
Biography
Michelle is a Chartered Arbitrator, Chartered Mediator and a Construction Adjudicator and has been an Alberta lawyer since 1982.
Arbitration Services
Michelle arbitrates and acts as referee in a large variety of private matters involving:
A. Shareholder disputes
B. Contract disputes
C. Disciplinary issues
D. Construction issues
E. Estate issues
F. Land disputes
G. Municipal issues
Michelle has arbitrated, mediated and acted as Referee in respect of both residential and commercial construction issues involving many types of contractual disputes including: misrepresentation, tender/bid issues, delay claims, contract interpretation, unit price versus fixed price terms, builders' liens, and change orders. Whether you are dealing with CCDC, ACA or "home grown" contracts Michelle is familiar with them all.
Michelle has arbitrated over 200 cases. Michelle is currently listed as arbitrator on the following rosters: Alberta Municipal Affairs for Arbitrators and Arb-Med, and the ADR Institute of Canada's National Commercial Arbitration Roster.
Michelle teaches the ADRIC Introduction to Arbitration course for ADRIA and is an active member of the ADRIC national committee for further development of the National Arbitration course.
Adjudication Services
Michelle adjudicates construction issues under the Alberta Prompt Payment and Construction Lien Act.
Mediation Services
Michelle has mediated a multitude of issues involving business, construction, estates, and sport including harassment and sexual harassment. Michelle uses an interest-based approach and welcomes legal counsel to the mediation table. Michelle is open to using the med/arb approach to conflict resolution.
Michelle is currently on the following rosters for mediation: Alberta Municipal Affairs Roster for Mediators, the Sport Dispute Resolution Centre of Canada ("SDRCC"), and the National Energy Board.
Michelle attends annual training through the Sport Dispute Resolution Centre of Canada and attends at least one National Convention for Mediators and Arbitrators annually.
Michelle is a Past President of ADRIA's Board of Directors having enjoyed being a Board member for 6 years.
Michelle welcomes new clients and is typically available to hear matters either in-person or on-line. Decisions are typically rendered within 30 days.
References can be provided upon request.
---
ADR Training & Qualifications
Certificate in Conflict Management from ADRIA
Certificate in Arbitration from ADRIA
Certificate in Adjudication from ADRIC/RICS
---
Other Professional Qualifications
Bachelor of Arts, University of Alberta
Juris Doctor, University of Ottawa