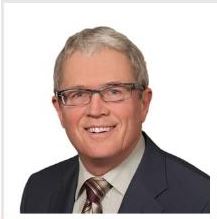 J. Barrie Marshall KC
Designations:
J. Barrie Marshall Consulting Inc.
Contact:
4036168257
35 Lake Bonaventure Pl. SE
Services Offered
Construction Adjudicator
Location Availability
Online, Calgary Area, Central Alberta, Edmonton Area, North Eastern Alberta, North Western Alberta, Southern Alberta, Out-of-Province
Sectors of Practice
Construction / Engineering
---
Biography
Barrie Marshall is a retired lawyer and was, until June 2019, a partner with the Calgary office of Gowling WLG (Canada) LLP. Barrie spent his entire career practising commercial litigation, primarily in the areas of construction and securities law. He is highly regarded for his creative and effective litigation skills and dispute resolution strategies. His expertise in construction law, in particular, made him a frequent advisor to a broad spectrum of construction industry stakeholders including fellow construction law practitioners, owners, consultants, general contractors, subcontractors, suppliers, lenders, sureties, oil well drilling contractors, well servicing companies, and oilfield services companies. He has handled claims respecting a broad spectrum, of construction disputes including builders lien, deficiency, extra, delay, acceleration, impact cost, and surety claims. Barrie has been repeatedly recognized for his expertise in construction law in the legal publications, L'Expert and Best Lawyers in Canada.
Barrie has provided extensive service to his profession. He is a past chair of the National Civil Litigation Section of the Canadian Bar Association (CBA) and has held several posts with the Alberta branch of that body. He has also served on the National Council, the governing body of the CBA and as counsel to the Law Society of Alberta, the governing body of lawyers in Alberta.
Barrie has served as a director on the Board of the ADR Institute of Alberta (ADRIA) and is a past president of that organization. He also served as the ADRIA representative on the Board of the ADR Institute of Canada (ADRIC) between 2019 and 2022 and, during that term, was a member of the Governance Committee of ADRIC. As an ADRIC Board member Barrie also headed up a working group to provide advice and assistance to ADRIC and its Affiliates, as well as government representatives, regarding the design and implementation of construction adjudication across Canada. He continues to serve the Boards of ADRIC and its Affiliates in that capacity to this day. ADRIC and its Affiliates, including ADRIA, are the primary membership organizations for alternative and appropriate dispute resolution (ADR) professionals in Canada. Barrie also serves on the Board of the Alberta Arbitration and Mediation Society, the charitable arm of the ADR community. He is proud to have participated in the many exciting initiatives of these ADR organizations and, in particular, construction adjudication, at a time when ADR is becoming an increasingly essential element of Canada's system of justice.
Barrie continues to work part-time by providing online and in person construction mediation and adjudication services to the construction industry and the general public in the Provinces of Alberta and Saskatchewan. He has mediated disputes, including multi-party disputes, regarding a variety of construction issues including acceleration/delay, workmanship/quality, valuation, and payment. Barrie is a member of the construction adjudication rosters of both the ADR Institutes/Royal Institution of Chartered Surveyors Construction Adjudication Nominating Authority (Alberta) (ARCANA(AB)) and the Saskatchewan Construction Dispute Resolution Office (SCDRO). Barrie enjoys biking, hiking, skiing, reading, and spending time with his grandchildren. Barrie is the President of J. Barrie Marshall Consulting Inc
---
ADR Training & Qualifications
ADRIC/ADRIA Level 1 Arbitration Course Certificate - 2013
ADRIA - Certificate in "Communications in ADR" - 2019
ADRIC/Royal Institution of Chartered Surveyors (RICS) - Certificate in Construction Adjudication - 2021
ADRIC/RICS - "Prompt Payment and Construction Lien Act" Course Certificate
---
Other Professional Qualifications
Dalhousie University - Bachelor of Arts (B.A.) - 1974
Dalhousie University - Bachelor of Laws (Ll.B.) - 1977
Recognized in the "Construction Law" category from 2006 - 2019 in "Best Lawyers in Canada" and from 2011 - 2019 in "L'Expert" legal publications.