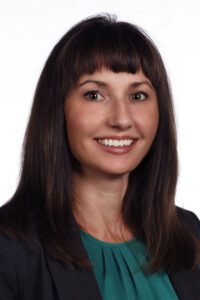 Adrianna Worman
Designations:
Goodfellow & Schuettlaw
Contact:
403-668-9195
200 602 11 Avenue SW
Services Offered
Construction Adjudicator
Location Availability
Online, Calgary Area, Edmonton Area, Southern Alberta
Sectors of Practice
Construction / Engineering
---
Biography
Adrianna Worman has over fifteen years of experience in construction litigation and dispute resolution, contract review and development. Adrianna handles a myriad of matters for and against general contractors, construction managers, design builders, subcontractors, suppliers, architects, engineers, owners, lenders, sureties, and insurance carriers. In doing so, provides all types of services to construction industry clients, including advice and counsel; drafting, negotiating and reviewing the contracts; analysis, preparation, prosecution and/or defense of claims that can arise in construction; the negotiation and resolution of such claims and other related disputes; mediations and arbitrations. Adrianna is also the vice-chair of the Canadian Bar Association, Alberta South Construction Section, and the treasure of the Alberta Arbitration and Mediation Society.
---
ADR Training & Qualifications
ARCANA (AB) Qualified Construction Adjudicator
---
Other Professional Qualifications