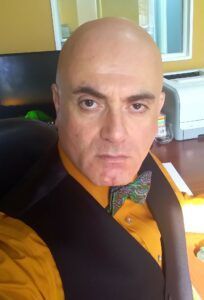 Matt Mortazavi
Designations:
Arbitrator (C.Arb)
Mortazavi Construction Consulting Inc.

Contact:
416-224-2201
206 - 80 Sheppard Avenue West, Toronto, ON M2N 1M2
Services Offered
Arbitrator
Location Availability
Online, Calgary Area, Central Alberta, Edmonton Area, North Eastern Alberta, North Western Alberta, Southern Alberta, Out-of-Province
Sectors of Practice
Construction / Engineering, Energy / Oil & Gas
---
Biography
Matt Mortazavi has 35+ years of hands-on experience in general contracting, construction, and project management.  He has extensive experience in residential (low and high-rise), infrastructures such as railway transit, underground services, roads, highways, and ICI development projects as well as in the areas of health, and civil defense projects. To date, scopes of projects have ranged from small to large-scale projects with construction budgets ranging from $50,000 to $250.0 million. Mortazavi's experience extends further into and in particularly in construction risk management, forensic construction/engineering investigation, procurement and claim analysis, negotiation, delay claim preparation and rebuttal, contract preparation and construction dispute resolutions by way of mediation, referee, construction adjudication (English and Canadian Construction Adjudication Act) and arbitration.
He is a licensed professional civil engineer in the British Colombia, Alberta, and Ontario. His practice and company, Mortazavi Construction Consulting Inc. are registered in both provinces and with their engineering regulatory bodies to practice engineering.  The firm is holder of Permit to Practice with APEGA as well as holder of Certificate of Authorization with PEO. Matt is member of Swiss Society of Engineers and Architects in three sections, International, Geneva and Zurich.
Matt is a Certified Adjudicator and Fellow by invitation of Asian Institute of Alternative Dispute Resolution (FAIADR) in Kuala Lumpur, Malaysia. He is member of the Dispute Resolution Board (DRB) Foundation in United States of America. Matt is a Fellow and an Accredited Construction Adjudicator at the Chartered Institute of Arbitrators in London, UK and its Canada Branch and he is on the committee of Construction Adjudication Program. He received his Construction Adjudication training in London and was awarded a post graduate diploma. In April 2019, he was elected as member of the board of directors at CIArb – Canada Branch. Additionally, he is a Fellow of the Institute of Construction Claims Practitioner (FICCP) and he is on the Registered Panel of Claims Practitioner of the Institute. Matt is on the approved list of Expert Mediators with the Government of Canada and he is a Chartered Arbitrator with the ADR Institute of Canada. Matt is a Freeman of the Worshipful Company of Arbitrators in the City of London, England. He is member of the Swiss Arbitration Association.
Matt has successfully completed at least 80 construction mediation on contract change orders. These mediations dealt with disputes related to contract interpretation of infrastructure, architectural, structural, electrical, and mechanical matters for which an evaluation and assessment of disputed change orders were implemented.
Matt has also conducted at least 35+ binding arbitrations, construction adjudication and referees in the last three (3) years. The disputes were of contract interpretation nature related to residential (low and high-rise), underground infrastructures, architectural, electrical, mechanical, and structural. He has provided numerous "Expert Opinion" reports and letters on construction and contract interpretation matters related to residential, ICI and heavy construction projects. He has performed thirteen (13) Construction Adjudication disputes in the Province of Ontario.
Matt was engaged by the Corporation of the County of Simcoe for its construction project management expertise and services on a $273 million project from January 2021 to September 2023.
As construction claim consultant and practitioner, Matt has prepared delay claims for general contractors as well as for trade contractors. These claims are well in the millions of dollars. Furthermore, Matt has been engaged on several occasions as an expert to provide expert reports on technical construction/engineering related matter as well as construction contract interpretation. Furthermore, as a sub-consultant to MMM Group, Matt was engaged as construction claim consultant/analyst by Toronto Transit Commission on a $240.0 million-dollar construction project to act as the gate keeper against construction claims and responding/handling the claims through contract interpretation. The assignment was for 16 months.
In August 2021, Matt was appointed as the Arbitrator and the Expert to deliver binding decision on two major construction disputes under the same contract. The matters were concluded in December 2022. Matt is currently engaged as an expert to prepare an expert opinion report for a matter that is currently in litigation for a disputed amount in the neighbourhood of $12 million. In addition, two of his current expert opinion reports on delay claims and extension of time are currently in litigations.
On June 26, 2023, Matt was invited as an expert panelist to speak at the United Nations in Geneva at the AI – Global Forum on the topic – Artificial Intelligence as a Double Edge Sword: Risks to the SDGs goals posed using AI, in particular UN goals no. 8, 9 and 17.
Matt is an adjunct professor at George Brown College at Centre for Construction and Engineering Technologies. He has been teaching construction law and contracts since January 2013. He structured the Construction Business Management course in September 2017 and teaches the course on as required basis. He is on the Durham College Program Advisory Committee.
Matt has given seminars on construction law and contracts to several government organizations such as the County of Simcoe, City of Hamilton, Limestone District School Boards, and many more. In addition to his business practice and academic involvement, Matt is a member of the Board of Directors at the Toronto French School – Canada's International School and Chairperson of the Sustainability and Property committee of the school. His function is to advice, recommend and guide the senior school management on construction related projects and more specifically on the current $65.0 million expansion at the Mississauga and Toronto campuses. He was an honorary member and advisor to the Korean Canadian Business Association.
Matt was employed by Koh Brothers Group in Singapore from 1997 to 1999. Matt was the construction and project manager for the Singapore's Civil Defence Academy Camp in Jalan Bahar. Matt completed the project on time and with a favorable profit. Matt has an excellent knowledge and is familiar with Singapore's overall culture as well as business culture, ethics and laws governing businesses.
Matt Mortazavi is bilingual in English and French. He has sufficient knowledge of spoken and written Spanish to conduct day to day conversation at moderate level.
Website:           https://www.mortazavi-inc.ca
LinkedIn:       https://www.linkedin.com/in/matt-mortazavi-m-a-sc-ll-m-c-arb-c-adj-fciarb-ficcp-p-eng-aaa57925/
Curriculum Vitae:      https://mbr.adric.ca/ADRAI/ADRAI/ADR_Connect/ADR_Connect_Profile.aspx?ID=17537#vaff
---
ADR Training & Qualifications
• Commercial Arbitration Course through ADR Institute of Canada and Designated as Chartered Arbitrator, C. Arb.
• Completed two courses in Mediation at Osgood Law School – York University at LLM level.
• Completed Module 1 to 4 of Construction Adjudication at Chartered Institute of Arbitrators in London, UK. Received Post Graduate Diploma (PGDipAdj) and Fellow of the Institute, FCIArb.
• Completed International Dispute Resolution (Arbitration) as part of the LLM degree program at the University of Toronto's Faculty of Law. The course covered in details UNCITRAL Rules as applicable for Commercial Arbitration and as applicable for the Model Law. It covered the IBA Guidelines on the Taking of Evidence.
• Working knowledge of the Dispute Resolution Board Foundation rules and procedures.
• Working knowledge of the FIDIC Contract Conditions as they are very similar to those practiced in Canada under the CCDC agreement types.
• Working knowledge with JCT contracts (The Joint Contracts Tribunal Limited).
• Working knowledge with CCDC contracts (Canadian Construction Documents Committee).
---
Other Professional Qualifications
Professional Engineer in Alberta, British Colombia and Ontario.
Bachelor of Applied Science in Civil Engineering (B.A.Sc.) University of Waterloo.
Masters of Applied Science in Civil Engineering with specialization in Construction and Project Management (M.A.Sc.) University of Waterloo.
Master of Laws (LL.M.) in Global Business Law with concentration in Construction. University of Toronto, Faculty of Law.
Master of Laws (LL.M.) in Energy and Infrastructure Law, Osgoode Hall Law School.
Post Graduate Diploma in Construction Adjudication (PGDipAdj) from Chartered Institute of Arbitrators in UK.
On the approved ADR Institute of Canada Roster of Commercial Arbitrators
On the approved Ontario Ministry of Transportation's Roster of Referees
On the approved list of Expert Mediators with Government of Canada
Member of Swiss Arbitration Association.
Member of Swiss Engineering and Architect Society.
Fellow of Chartered Institute of Arbitrators in UK and Canada Branch (FCIArb).
Freeman of the Worshipful Company of Arbitrators
Certified Adjudicator and Fellow of Asian Institute of Alternative Dispute Resolution in Kuala Lumpur, Malaysia (FAIADR).
Fellow of the Institute of Construction Claims Practitioners, Isle of Man, UK, and on the Registered Panel of Claims Practitioner, Claims Consultant – FICCP
Member of DRB Foundation.